RPM Pop Sockets
Description:
PopSockets are the perfect accessory for your new phone or Phone case.
Use them to get a better grip on your phone, take selfies easier, or as a stand when watching our YouTube videos.  You'll never realize how you lived your life without one once you start using it.
Order Now while supplies last!! 
6 Different combinations available.
Collections
Best Sellers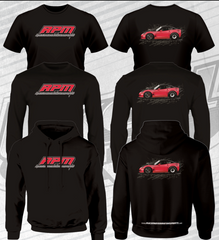 Red "Race Proven Motorsports" emblem on the front. Red RPM C6Z06 Co...
All Bestsellers